How can we help you? Get in touch with us
K-Kit for Liquid TEM
MA-tek's enabling solution for liquid analysis by TEM
K-kits are sample holders designed to facilitate convenient TEM observation of liquid samples, allowing nanoobjects, aggregates, and agglomerates (NOAAs) in liquid samples to be characterized; with vacuum compatible sealing of liquids in electron-transmitting thickness, K-kits are micro reaction chambers for countless experiments in materials, chemical, and biological research.
Simple, quick and affordable

Compatible with all TEM holders

Available for TEM and SEM observations

Good resistance to chemical solvents

Cross-contamination free (Disposable)

Achievable to quantitative analysis

Reliable loading with viscous liquids

Broad temperature range -196°C to 120°C
Compatible with all kinds of TEM holders
K-kit is carried with a 3mm TEM grid so that it is compatible with all kinds of TEM holders.
| | |
| --- | --- |
| TEM image of liquid state CMP slurry with K-Kit, enabling individual particles to be clearly identified. | TEM image of dried CMP slurry on Cu grid, unable to be analyzed individual particles due to agglomeration. |
K-kit vs. in-situ TEM holder
K-kit can be the most fastest and convenient option in the market for liquid-TEM observation.
Around 90min required for 10 samples
Liquid loading and gluing for 10 K-kits (~70min) + vacuum pumping (~20min)
450min at least for 10 samples
One by one; it needs the steps including surface treatment, assembly, leakage detection, post-clean, etc. for one sample. (> 45min for each)
Material and structural competitiveness
| | |
| --- | --- |
| | K-kits are Si-based microchannel devices with silicon nitride windows that allow TEM observation. The seemingly irregular shape is a result of KOH anisotropic wet etching, which is also responsible for forming the rectangular observation window in the middle of the device. The liquid channel is parallel to the window, with openings at both ends. |
Broad temperature range for K-Kit -196°C to 120°C (Applicable with heating & cryo TEM holders)
Channel tips

There are channel tips at both ends, to protect the surface condition and cleanness of the channel in K-kit.
Reliable liquid loading
By capillary action, liquid can be loaded in a K-kit reliably, even the viscosity of it up to 3,000 mPa-s.
Unibody structure
Cross-contamination free (Disposable), no need to do further assembly, surface treatment, or pre-cleaning process before the use.
Good resistance to solvents
After soaking the K-kit sealing glues (Torr Seal) in those chemicals individually for 24 hours, the FTIR analysis results looked perfect.
High image quality in TEM
As shown in the TEM images of gold nanoparticles that formed from the reduction process of AuCl4 solution, the lattice lines of gold particles could be clearly observed by using Gap0.2um/ SiN30nm K-kit. (By FEI Talos TEM @ 200KV)
TEM images of multi-walled carbon nanotubes (WMCNT) that were fully dispersed in water. By using Gap2um/SiN30nm K-kit, the structures of MWCNTs could be observed clearly. (By Hitachi HT7700 TEM @100KV; WMCNTs: OD 30-80 nm, Length <10 μm, 10wt%)
More powerful functions for Liquid-EM application
K-kit also can be imaged by SEM, no matter whether it is prepared in wet or dried mode. Per our test results, the particles (Au) in K-kit with sizes less than 10nm could be well imaged by using SEM/ STEM.
| | |
| --- | --- |
| Gold nanoparticles in K-kit | 100nm NIST Polystyrene beads in K-kit |
With a unibody structure, K-kit can be used on multiple-loading applications, e.g. immunoelectron microscopy or catalyst chemistry studies, etc.
1st K-kit loading with liquid A → Prepared in dry mode for liquid A → 2nd K-kit loading with liquid B → Prepared in dry or wet mode again for liquid B
The presence of specific platelet granules could be labeled and observed by using a K-kit with multiple loadings. After some necessary pre-treatments and washings, the platelet sample in K-kit was incubated with the primary antibody (mouse monoclonal anti-P-selectin antibody) and next was reacted with a secondary antibody (6-nm gold-conjugated goat anti-mouse IgG antibody) for 2h at 37°C, and then the K-kit was sealed and examined in TEM. (Appl. Sci. 2020, 10, 4946)
Immunoelectron micrographs of isolated platelet granules in a K-kit.
Some biological granules such as liposomes or exosomes usually suffer low-contrast issues in their EM images; negative staining with heavy elements (metals) can enhance the contrast for those samples. Regarding the negative staining protocol for K-kit, we suggest using Uranyl Acetate (UA). Please refer to the steps below.
Dilute the UA agent first by adding exact DI water, to make it the volume ratio of 2% UA in the liquid.

Mix the diluted UA and the sample solution, by the volume ratio of 1:1

Liquid loading with K-kit and TEM observation
| | |
| --- | --- |
| On Cu grid (In dry state) | In K-kit (With liquid) |
Negative staining TEM images of collagen on Cu grid and in K-kit. As shown in Fig. B, the collagen nanofibers could be clearly observed by using a wet-mode K-kit.
Negative staining TEM images of isolated platelet granules in K-kit. (Appl. Sci. 2020, 10, 4946)
In a TEM, an EDX detector is usually located at an angle of around 10 - 20º with regard to the sample; X-ray signals excited from the observation window of a K-kit will be easily blocked by that deep cavity. If so, pointing the window long side of the K-kit toward the EDX detector along with tilting the TEM holder at some angles over 15º, can make the EDX analysis achievable.
How to Make EDX Analysis Achievable on a K-kit
| | |
| --- | --- |
| | Pointing the window long side to the detector and tilting the holder at some angles, could make the EDX analysis achievable on a k-kit. |
| | |
| --- | --- |
| | For some types of TEM installed with multiple EDX detectors, the X-ray signals excited would not entirely be blocked by the bulk body of the k-kit. We usually can get a clear signal from K-kit, no need to turn any of body rotation or tilting. |
The EDX signal of gold could be detected directly, no need to make any tilt at the K-kit body. The gold nanoparticles were formed from the reduction process of AuCl4 solution in K-kit, and we used FEI Talos TEM, which with four EDX detectors around the specimen area of the TEM column, in this test.
EDX detectable areas of k-kit in different kinds of TEM equipment
All k-kits were loaded with AuCl3 solution.
Au nanoparticles would be separated out at the moment when the liquid sample AuCl3 in k-kit under an electron beam irradiation during TEM observation.

By detecting the Au signals from a K-kit with different orientations and tilt angles in TEM, one may clearly define how to make a K-kit achievable for EDX analysis accordingly.
Example A
TEM:Hitachi 7700

EDX:Single Detector

Liquid Sample:AuCl3

Tilt Angle:0°, 10°, 20°

Measured Area:Center
Example B
TEM:Hitachi 7700

EDX:Single Detector

Liquid Sample:AgNA

Sample Prep.:Wet Mode

Tilt Angle:20°

Measured Area:Left Site
| | |
| --- | --- |
| The location to be measured | |
Diffraction Pattern Analysis
TEM diffraction patterns of nanoparticles in liquid can be analyzed by using K-kit.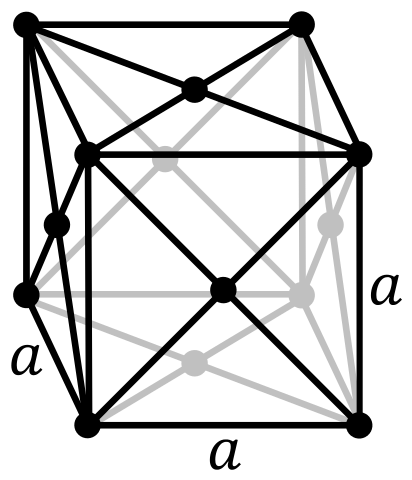 | | |
| --- | --- |
| NBD (Nano-beam diffraction) | SAD (Selective area diffraction) |
In this example above, Au nanoparticles were formed from the reduction process with AuCl4 solution and analyzed with FEI Tecnai TEM @200KV.
Regarding the limiting temperature range available for K-kit
Generally, the applicable temperature range of K-kit is from -40C to 120C. However, for some special kinds of liquid samples, which are most easily to be caused dramatic changes in their volumes or physical properties by just a little variation in surrounding temperature and so on, K-kit will be still possible be damaged, even within that available range of temperatures.
If a liquid sample of K-kit needs to be observed under TEM at an extreme temperature condition, we suggest the user may consider doing some feasibility tests first, such as heating the K-kit in an oven or soaking it in liquid Nitrogen for a certain time, to see if there is any damage found in the structure or loosening from the Cu grid, thereby to ensure a lower-risk result in TEM observation.
The K-kit sample of gap height 2um, which was loaded with solution of 100nm Polystyrene beads and heated in an oven at temperature 120C for 0.5 hr, the result observed was normal, without any damage found in the structure. (Imaged by optical microscope in transmission mode)
| | |
| --- | --- |
| Before Oven | After Oven (@ 120C for 0.5 hr) |
The K-kit sample of gap height 2um, which was loaded with solution of AuCl4 and soaked in liquid Nitrogen at temperature around -77K for 0.5 hr, the result observed was normal, without any damage found in the structure. (Imaged by optical microscope in transmission mode)
| | |
| --- | --- |
| Before Liquid N2 | After Liquid N2 (@ -77K for 0.5 hr) |
You may also be interested in
Contact
Taiwan Lab
Mr. Chiang
: +886-3-6116678 ext:3257
: +886-922-301-636